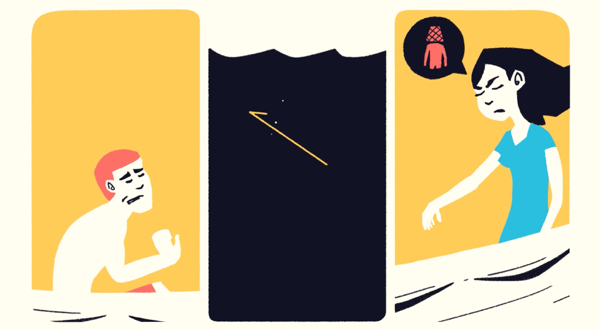 The Fargo Film Festival is excited to announce the selections to be screened in the annual 2-Minute Movie Contest.
The event will take place at 9:30 p.m., following the regional premiere of "The Hero" on Friday, March 24 at the Fargo Theatre.
Ticket and pass holders attending "The Hero" may stay for the 2-Minute Movie Contest. Others pay two dollars at the door.
Congratulations to all the talented moviemakers. We will see you at the show!
Art Is Theft (Daniel Cordero)
Bach Interpreted: Chad Lawson (Caravan)
Bleed (Ryan Moorman)
Bone Structure (Danski Trang)
The Clock in My Room Stops (Caibei Cai)
Cookie Monster Trap (Eclectic Method)
Cookies (Kieran Varian)
The Council (Daniela Delgado)
Daddycool (Camille Jalabert, et al.)
Darkling (Oscar De Leon)
Desert Madness (McKade Riedman)
Digging It (Kaitlyn Holtz)
Dynamic Man (Carlos Cruz)
Elemental: Water (Simone LeClaire)
House of Dan (Scott Barber)
How to Make Dark Things Funny (Aaron Crume)
Hugo in the Garden (Six N. Five and Twistedpoly)
Inside Thoughts (Anna Vernick)
Keeping Slot Car Racing Alive (Great Big Story)
The Light We See in the Dark (Carly Drabeck)
Love Essay (Ben Fitzgerald)
Marshall McLuhan (Daniel Savage)
My Brother (Audrey Yeo)
NSFWhale (Alec Cummings)
One Too Many (Reese Prokosch)
Paperboy (Jack Mannion)
Patient 605 (Kierin Rogers)
The Reaper (Thomas Buch)
Reflections (Morgan Gruer)
Riding with the Boogeyman (Charles Hinton)
Santiago (Emma Allen)
Sneeze (Riley Lass)
The Split (Aaron Beck)
Straight West to Paradise (Jake Hunter)
Strange Winter in New York City (Joshua Charow)
Voicemail (Abigail Karl)
Watermelon (Rebecca Madeira)
You're Fired (Ghillian Ferraiola)