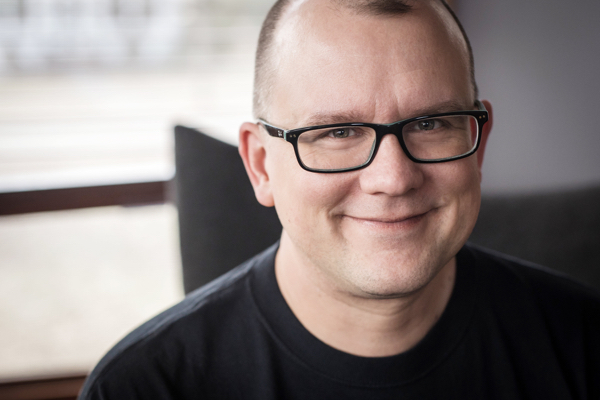 Greg Carlson will receive the 2017 Ted M. Larson Award from the Fargo Film Festival.
Carlson is an associate professor in the Communication Studies and Theatre Art department at Concordia College, where he has taught since 2001. Leading courses in film appreciation and theory, global cinema, new media, and video and audio production, Greg helped establish the college's interdisciplinary film studies minor. He currently serves as the director of that program.
As an undergraduate, Carlson was mentored by Ted Larson at Minnesota State University Moorhead. Greg is currently the film editor of the High Plains Reader and produces the Fargo Film Festival's annual 2-Minute Movie Contest.
He also makes movies, and is a four-time finalist in the Fusion/International Documentary Challenge. His work has screened at Slamdance, Hot Docs, the Big Sky Documentary Film Festival, the South Dakota Film Festival, the Free Range Film Festival, the Orlando Film Festival, the Honolulu International Film Festival, and many others.
Carlson, who was selected for his lifelong dedication to the cinematic arts as an educator, filmmaker, critic, and scholar, will accept the award on Thursday, March 23 following a screening of his invited short, "On the Wall, Off the Chain."